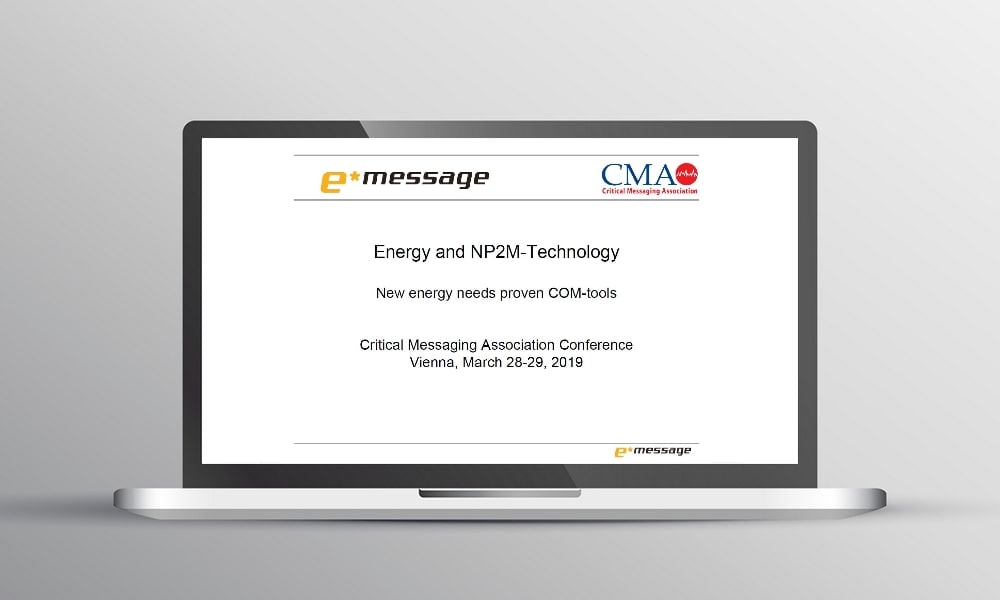 Content of the presentation / Inhalt des Vortrags:
Paging as traditional proven tool for energy producing and distributing industry

Energy industry in times of deregulation
Communication needs in target group energy
Alerting for industry

Narrowband (NP2M) technology as an important enabler in times of climate protection needs and renewable energy challenges

Situation in Germany
Remote control – not only in energy distribution systems
Example SNB Stromnetz Berlin GmbH
Hybrid e*Nergy control box "Strompager DX"
Smart meter: what does the EU want
Smart meter in France – Linky case
The presentation was held at the Congress of Critical Mobile Messaging Association in spring 2019 in Vienna. Presented by responsible managers for national safety and security radio network from France and Germany.
Der Vortrag wurde auf dem Kongress der Critical Mobile Messaging Association im Frühjahr 2019 in Wien gehalten. Bestritten von den Verantwortlichen für das landesweite Sicherheitsfunknetz aus Frankreich und Deutschland.